PHI 4221 KEY ELEMENTS & CONNECTIONS
This page will provide online materials that should assist PHI students in their organization of the material developed in class lectures, contained in readings and referenced in the individual work created as part of the course responsibilities.
Students are encouraged to begin making connections among the course concepts, the various theoretical aspects and the underlying themes as early as possible, and with regularity.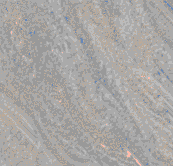 MATERIALS TO DOWNLOAD. (Files in MSW or .pdf format/Acrobat)
Blank Chart
Use this for each reading. Cultural Categories (Find links to Diary scenarios and class topics.)
COURSE CONCEPTUAL AREAS & SUBTOPICS
Key Words Chart: From readings, lectures, etc. Add your own key words as the course progresses

Culture, Language & Brain Chart The MSW format has problems. (Also included an Acrobat formatted chart.)
Culture, Language & Brain Chart & Sample (.pdf)
Thoughts on Language (Vygotski)
Cultural Article Culture, Language & Brain

PHI REVIEW CHART A good culminating experience for the class.
ACROBAT FORM/REVIEW CHART Same chart with.pdf format in case the Word doc doesn't open!

Sample Journal Entry
Language as Human Behaviour
Brain Learning
Content, Context, Communication "A Word in Season" by Wilga Rivers

SEARCHING FAMILY BACKGROUNDS Look for how your family may be made up of features from other parts of the world.

Seelye on Culture

DOWNLOAD THESE MATERIALS FOR READY REFERENCE.
An interesting perspective on history from Hurricane Ivan