CONFERENCE WORKSHOPS
This page contains links to materials I presented at some of the many conferences
I have attended during my professional career. The most recent was the LEARNING BRAIN EXPO (SUMMER 2004) held in Orlando, Florida.
The EXPO is presented by the Brain Store, Eric Jensen, President. A link to the web site for the Brain Store and the 2005 EXPO workshops is included on my home page

Other workshops will be described on a separate page containing the specific materials for
the workshop. Your comments or questions about some of the approaches, techniques, ideas, etc. that you find in these materials is welcome. If you make use of them in any form, please mention where you obtained them. Thank you.

EXPO 2004 SUBJECT CONTENT BEGINS WITH STUDENTS

This is a description of the approach that I take toward trying to build the curriculum - regardless what the subject matter is - on the life experiences of the students: What they bring to class with them everyday. Below this description, I have placed the Power Point
transparencies that I used in the EXPO session.
Subject Content Begins with Students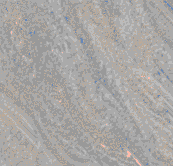 PLEASE IGNORE THESE REFERENCES TO A WHITE PAPER


White Paper Instructions & Purpose (See page 2).
Foreign Aid in the 21st. Century
Taiwan Foreign Policy White Paper